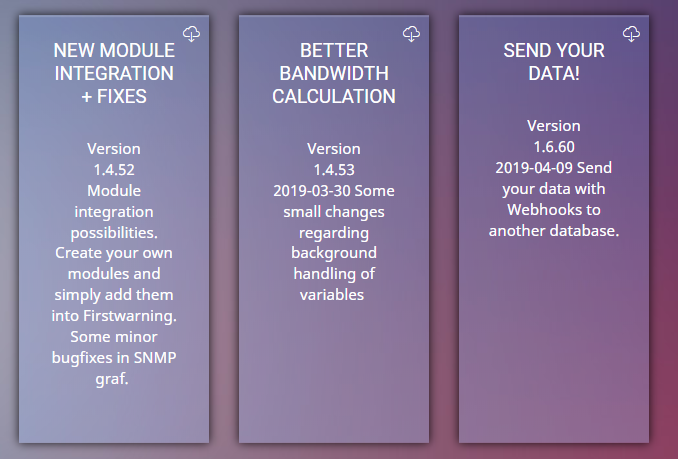 2019-04-10
Since last news a lot has happened with FIRSTWARNING.
The possibillity to send live data with webhooks has been implemented.

There is now also a simple way to make your own plugins to display and function directly in FIRSTWARNING.

And of course several bugs has been corrected.

(Picture above shows a snippet of the actual page in FIRSTWARNING where you update your version, simple to upgrade, just click the little cloud in top right corner)
2019-02-27
Today we have switched platform from Joomla to WordPress. I don't like it, but I had to do it! Platform for FIRSTWARNING surveillance system is not WordPress or any other framwork, it is completely built by us. It's just this lousy page that we didn't have the time to build from scratch.